New Year New Ride 2018
Posted on March 24, 2021
Come to Galaxy RV to get what you REALLY wanted!
Despite the best effort to drop hints and/or detailed shopping lists, sometimes we don't always get what we wanted for XMas but with the New Year New Ride promotion running from Dec 27th 2018 to Dec 31st 2018, you're sure to find some amazing deals on a great selection of new, used, and consignment RVs.


Even if you're not going to jump into your new motorhome and drive south for sunny weather, this RV sales event is too big of an opportunity to pass up!

The Lowest RV Prices of the Year!
All of our RV inventory on Vancouver Island has been reduced to the lowest prices of the year during this blowout sales event!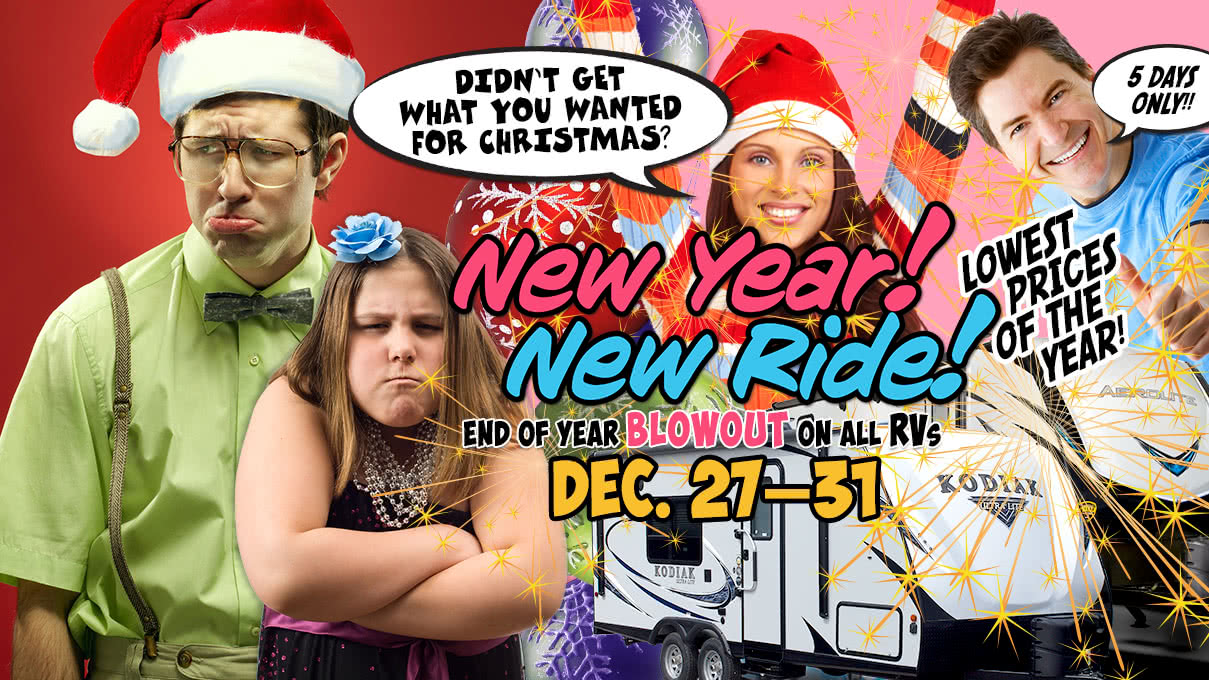 Motorhomes, trailers, campers, fifth-wheels, toy-haulers, and more are ALL on sale!

5 Days Only!
You don't want to wait! This sale, running from December 27th 2018 to December 31st 2018, is not only shorter than most of our events, with these prices the best deals on our RVs for sale won't last long!


Don't worry about location! If you fall in love with a Galaxy RV that's not in your area, just let us know, we'll be happy to arrange a transfer!